Location: S.R.Nagar, Hyderabad, Telangana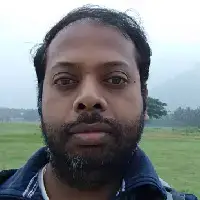 Firstly, I want to thank Ganesh sir for organizing online training session for this course. Initially, I was not willing to attend but I just said to myself, I should attend the demo session and see how it goes, but fortunately the way the session went I was impressed.
I liked the content of this basic course here; the instructor has a very deep knowledge on the stock market and explains each and every point in detail. Now the home work part every day you have a task to perform and discussed it in the next day session that's like clearing all your doubts. All sessions are chat interactive and the best part it's in your local language 'TELUGU', I am eagerly waiting to join my advance trading course here and recommend every beginner like me to join the complete stock market course in learn and earn.