Location: S.R.Nagar, Hyderabad, Telangana
Advanced Technical Analysis Course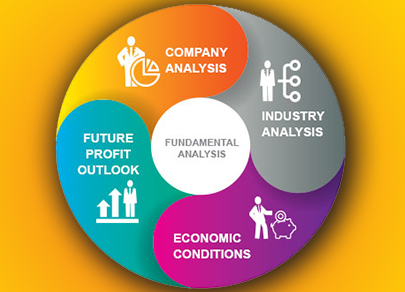 Advanced Technical Analysis Course
Course Fee:
Rs. 15,000
Course Duration: 1 Month (60 Hrs)
Introduction
Technical Analysis and fundamental analysis course is a well tailored trading course enabling the learning of a robust trading methodology and provide a foundation for understanding Fundamental Analysis and understanding of trading patterns, trading tactics, trading psychology, and money making techniques. The course is scientifically structured to help the participants understand basic concepts and terminologies relating to the capital market and their application for investing in stocks. This is a perfect blend of theoretical knowledge & practical expertise of the art of trading.
Objective
The purpose of the course is to provide an in-depth insight of technical, strategic and statistical analysis of the market, so that you can understand how income statement and balance sheet can be fit in together and analysed accordingly. The fundamental analysis focuses on providing knowledge about macro economics, sectoral analysis and other qualitative factors and technical analysis teach you about trading psychology, trading strategy and technical analysis of stock. The fundamental and technical analysis covers all the information related to trading, portfolio management, in term of practical and theoretical knowledge related to stock market. The course covers the range of topics; Technical Analysis, Classical Chart Patterns & Gap Theory, Candlestick Patterns & Heiken Ashi, Indicators & Oscillators – less is more, Art of using Fibonacci, Practical use of trading software, Set-up Trading Strategies – Trend Following, Swing & Contrarian, Position Sizing & Money Management Techniques, The Psychology of Successful Traders, Trading Edge with Stock Edge, Fundamental Analysis and Equity Research, Porter's Five Forces Analysis and SWOT Analysis, Factors of Fundamental Analysis, Balance Sheet, Income Statement, Cash Flow Statement, Practical Example of Income Statement and Important Part in Annual Report.
Benefits
Student enrolling for the course will be ready to sit for NSE examination with the knowledge they gain from us. A query section will be provided to the students regarding any doubts that a student has regarding the course, with complete support from online teachers. The course provides a mock trading facility to its students during the period of course, so that they can learn better and live cases to understand the topic in a more simple and systematic manner. Further students can also contact us through Facebook for 24*7 support.
| Course Name | Course Duration | Course Fee |
| --- | --- | --- |
| Complete Stock Market Course | 1 Month (55 Hrs) | Rs 10,000 |
| Advanced Technical Analysis Course | 1 Month (50 Hrs) | Rs 15,000 |