Location: S.R.Nagar, Hyderabad, Telangana
Complete Stock Market Course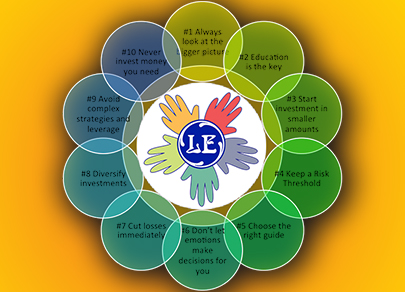 Complete Stock Market Course
Course Fee:
Rs. 10,000
Course Duration: 1 Month (55 Hrs)
Introduction
The complete stock market course is a well tailored trading course enabling the learning of a robust trading methodology and provide foundation for understanding of how a stock market functions. The Complete stock market course focuses on in depth analysis of the usage of various tools, techniques and complete understanding about the functioning of the stock market. The course focuses on simplifying knowledge about various financial instruments like Equities, Currencies, Mutual funds, IPO's and Derivatives. This course is a perfect blend of various analysis which will help you understand and choose the right stock and provide a practical understanding about the correct entry and exit timing and in depth learning about prices of stock by viewing charts. This course will provide you with proper guidance so that you may take the right decision regarding investment.
Objectives
The motive of the course is to provide the learner with theoretical and practical knowledge and understanding about the stock market. So that a student may have an academic base on the stock market, and can also use and apply the same in practical field for the creation of wealth. The course helps you to analyse stocks and the correct time of entry and exit of the stock. The course also helps you understand why and how market move, determine risk related to stock investment and trade. So that you may select the perfect trading style that suites your need and help you fulfill your goals. The complete stock market course aims at covering the following topics; Capital Market Structure, Risks & Rewards of Equity Investing, Mutual Funds, Currency Markets, Portfolio Management, Macro Economic Analysis, Fundamental Analysis, Technical Analysis and Derivative Market Strategies.
Benefits
Student enrolling for the course will be ready to sit for NSE examination with the knowledge they gain from us. A query section will be provided to the students regarding any doubts that a student has regarding the course, with complete support from online teachers. The course provides mock test after every session to its students during the period of course, so that they can learn better and understand the topic in a more simple and systematic manner. Further students can also contact us through Facebook for 24*7 support.
Course Highlights
In-depth understanding of the Financial Markets
D-MAT A/c opening, usage, and Trading A/c
Apply for IPO through Bank or Brokers, and IPO analysis
Complete Knowledge on Equity cash Markets, and short-selling
Types of Stock &Trades, and ETFs Investments
NSE & BSE Stock groups, and Circuit breakers
Complete Knowledge on all corporate actions
Complete Knowledge on Stock and Index Futures
In-depth understanding of the Hedging and Arbitrage Strategies
Complete Knowledge on Stock and Index Options
Most Important Options strategies for regular income
In-depth understanding of the Charges and Taxation
Complete Knowledge on Mutual Funds
Complete Knowledge on Portfolio Management
Complete Knowledge on Fundamental Analysis& Stock selection
Intraday Strategies for daily earnings
5 Important concepts for best investment
How to place 14 types of orders on all segments
Live Market Practicals for Intraday strategies
Online practical sessions on Top ten stock broking software
10 hours of live mentoring program
For better understanding of all important classes, homework will be given
Fast-track analysis of stock selection through our checklist
Thumb rules for successful Investment Journey.
Technical Analysis tool for guaranteed daily earnings on Futures & Options
For long-term investment, 1 lakh portfolio stocks will be shared
Top 5 Best mutual fund schemes for long-term investment will be shared
For guaranteed returns, analysis on IPO markets will be given
After completion of the course, support will be through WhatsApp groups