Location: S.R.Nagar, Hyderabad, Telangana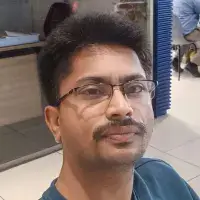 Learn & Earn Academy:-
"Place where TRADE success Meet"
Trading style Designed in 2 courses :-
1.Basic Course 2.Advance course
I have completed both Basic and Advanced course.
1.In Basic course we can learn Trading language
A.How to trade? B.When to trade? C.Where to trade? D.How to do paper trading? and etc
(Learning Like:-basic trade concepts,trading,equity,futures,options, commodities,mutual funds,App learning,Basic strategies  and etc).now I can trade independently without anyone's support.
2.Technical Course
(To become a professional Trader):-
Which is advance course for basic (which stated above).It all involves 15+ Startgies,live trading classes and etc.
Note:-
1.Coming to faculty (Ganesh sir is very professional in trade domine)
2.Sir designed courses in a super way to understand.(end to end trading knowledge)
3.Finally successfully completed both courses. Earning on Daily basis.