Location: S.R.Nagar, Hyderabad, Telangana
Learn and Earn is very professional institute for getting your A-Z knowledge on Stock Market. Sir is awesomely good and explained every concept very clearly. And always readily available to clear our doubts. I would 100% recommend Learn & Earn institute and especially Ganesh sir to every person who are interested to step to the world of Stock Market
Indira Adapa
Software Eng,
Hyderabad.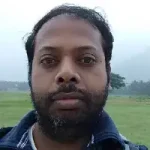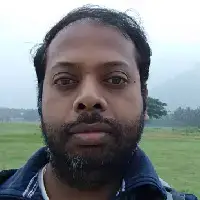 Firstly, I want to thank Ganesh sir for organizing online training session for this course. Initially, I was not willing to attend but I just said to myself, I should attend the demo session and see how it goes, but fortunately the way the session went I was impressed.
I liked the content of this basic course here; the instructor has a very deep knowledge on the stock market and explains each and every point in detail. Now the home work part every day you have a task to perform and discussed it in the next day session that's like clearing all your doubts. All sessions are chat interactive and the best part it's in your local language 'TELUGU', I am eagerly waiting to join my advance trading course here and recommend every beginner like me to join the complete stock market course in learn and earn.
Vara Prasad
Investor,
Hyderabad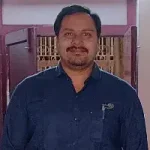 మొదటిగా సర్ కి ధన్యవాదాలు !
స్టార్టింగ్ నుండి కోర్స్ పూర్తి అయ్యే అంతవరకు చెప్పిన విధానం చిన్న పిల్లలకు కూడా అర్ధం అవుతుంది. కోర్సులో ప్రతీ పాయింట్ ప్రాక్టిగల్ గా మన చేత చేయిస్తారు. మనం చేసే తప్పులను దగ్గర ఉండి సరి చేస్తారు. ఈరోజుల్లో అలా హోంవర్క్ ఇచ్చి తప్పు ఒప్పులను సరి చేసేవారుఎవరు ఉన్నారు ?
స్టాక్  మార్కెట్ లో డబ్బులు సంపాదించాక పోయిన పర్వాలేదు కాని మన పెట్టుబడిలో ఒక్క రూపాయీ కూడా కోల్పోవద్దు అని ఆయన విధానం.
ప్రస్తుతం జరిగే   విషయాలను లైవ్ఉదాహరణతో చెబుతూ మంచి మొటివెటర్ గా ఎప్పుడు కాల్ చేసిన ఆన్సర్ చేసి అర్ధం అయ్యే విధంగా చెబుతారు. థాంక్స్ టు గణేష్ సర్.
Leela Krishna
R&D Dept,
Amalapuram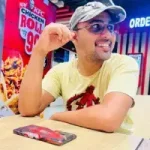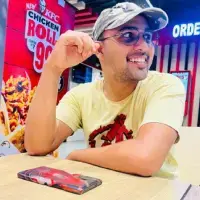 Learn and Earn Academy title goes this way but in the process of learning itself we start earning…
It not only about earning it's all about knowledge that we get on market by which one knows when to get in an exit and the confidence that we get here in academy… Really guys I think that is what we need.. But the confidence which we get without knowledge on market and after will have a great difference….
But most important thing is that the success rate and successful trades is what really matters. And this all can be achieved here….and I just completed my Intermediate course here……
Rakesh G
Software Eng
Hyderabad.